What are the best shoes for Tough Mudder?
If you're doing a Mud Run like Tough Mudder or any obstacle race, you may have asked yourself or others what are the best shoes for mud runs. If not,  it may be a good idea to consider what shoes you'll be wearing. Long distance running, jumping, and all the other extreme activities you'll be doing during Tough Mudder pretty much guarantees your feet will need to be well prepared and protected.  If you're looking to find the best shoes for Tough Mudder, it's always a good idea to go to a shoe store geared specifically to runners such as Road Runner Sports. They'll help you decide which shoes would be best for your foot type and stride.  You'll begin to understand your own feet (flat-footed vs. high arch) and the importance of the right "type" of running sneaker for you. Besides sneakers, it may also be a good idea to consider ankle and/or knee supports, orthotics and athletic tape. Since the terrain can be uneven, slippery and down right unpredictable, the old saying "better to be safe than sorry" rings true. As for the best shoes for Tough Mudder and other mud run events, we asked our community of Toughest Mudders their opinion.
Poll Results: 

Best Shoes For Tough Mudder

and

Best Shoes For Mud Runs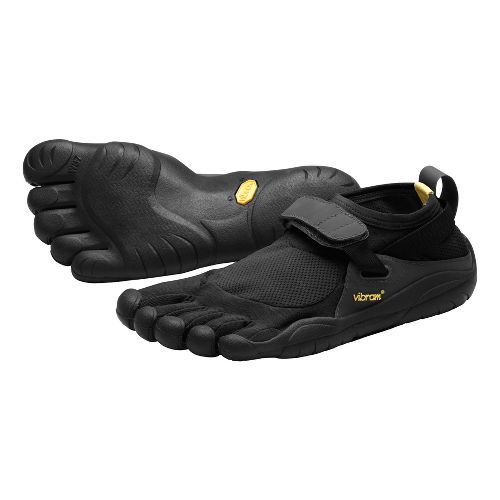 So far the results from a recent Toughest Mudder poll show a surprising preference for "Regular Ol' Sneakers" as opposed to any particular sneaker or trail shoes. Coming in close second however are the increasingly popular shoes, Vibram Five Fingers whose "revolutionary design makes feet healthier  by allowing them to move more naturally and freely".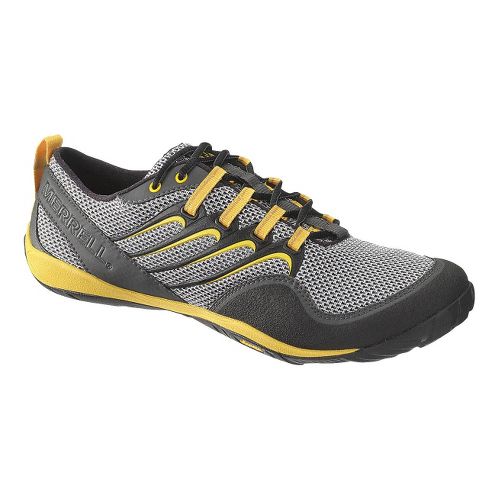 In third place were the Merrell Trail Shoes which was recently voted Best Debut by Runner's World Magazine. If you're looking for a shoe with a little more protection while still maintaining an ultra-light feel, this may be the choice for you. Additionally, its Vibram-soled Trail Glove will literally (as its name implies) fit your feet like a glove.
 Want 20% Off Your Next Shoe Purchase From Amazon.com
?
Honorable Mention for Best Mud Run Shoes
Even though they didn't make the top 3, here are other great options for sneakers for Tough Mudder as chosen by our Toughest Mudder Community
   Salomon Speedcross                                   New Balance Minimus                                          Inov-8 Trail Running
What are your picks for the best shoes for Tough Mudder?
Share with us your thoughts by leaving a comment below.
Like this post? Check out these related topics: